DHI Hair Transplant
Choi Implanter Pen Tecnique
When Follicular Unit Extraction was first implemented as a hair transplantation method, graft extraction and implantation was done using simple manual tools. The process was then sped up with the introduction of a machine known as a micro-motor, which was using during both the extraction and the re-plantation stages. This mechanic device allowed surgeons to transplant a larger number of grafts through improved extraction. However, the micro-motor has a number of disadvantages when used for the implantation of donor grafts. Now, Mediterranean Hair Transplant Clinic further improves on this crucial stage with a new kind of instrument - the Choi Implanter Pen.
How Does the Choi Implanter Pen Work?
The Choi Implanter is a pen-like instrument with a hollow needle on one of its ends. Technicians at the operating room load extracted hair grafts into the hollow needle end. The surgeon then uses the pen to implant the pre-loaded into the scalp. This process is then repeated for every single graft. During a typical transplant, our hair transplant surgeon and the team use about 6 pens interchangeably to optimise the implantation time and pace.
Major Improvements and Advantages
The use of an implanter pen eliminates the need for channel incisions. Previously, the operating team would need to create tiny circular incisions on the scalp and plant grafts inside these channels. Surgeons can now "inject" grafts directly into the recipient zones. This decreases trauma and blood loss during the transplant.
As a result, using the Choi Implanter Pen, our surgeons can now achieve significantly higher graft survival rate following the transplant. Furthermore, decreased trauma means faster healing times for our patients. There is clear and onvious evidence of better aesthetic results, as grafts can be positioned with greater precision during implantation.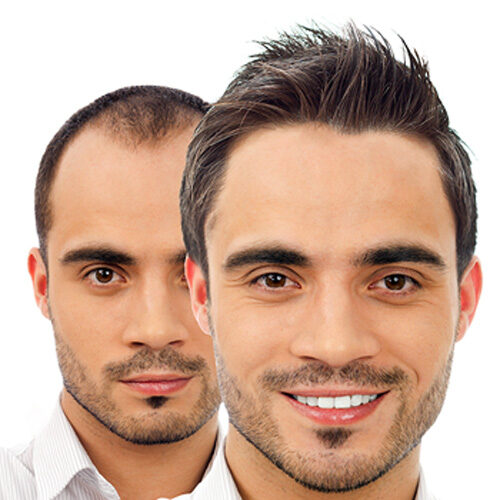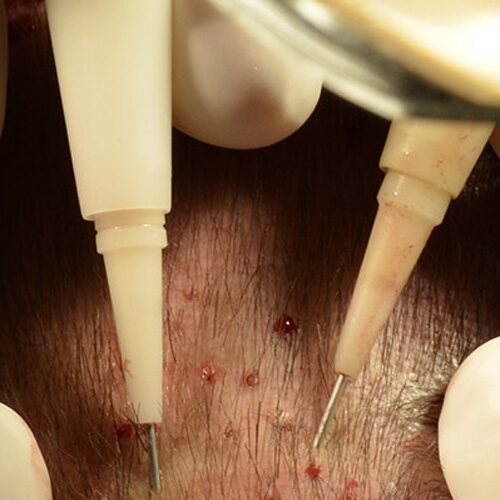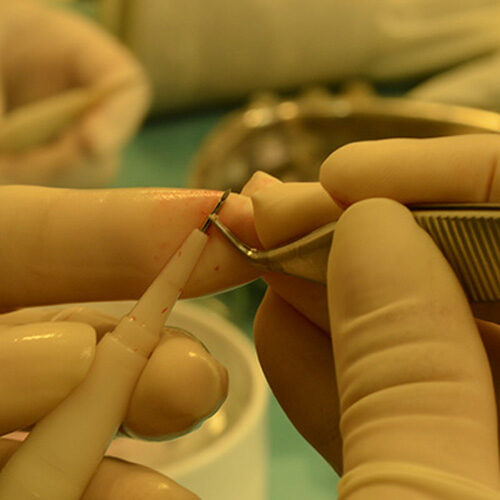 Hair Transplantation Techniques
Classic FUE (via micro motors)
Robotic FUE
DHI technique (FUE performed with Choi implanters)
As an example, a DHI hair transplant that is performed with implanter pen, which has been introduced recently, delivers more successful outcomes. This generally is because the incisions created by utilizing blades that are made from smooth dhi implanter pen, heals faster and leaves only a barely visible scar.
For men planning on undergoing a hair transplant, body hair is considered as a third source of grafts recipient. If grafts extracted from the back of the head and from the beard area are still not sufficient for coverage, among other options, chest hair can be considered as a good alternative source of hair follicles in hair transplantation. There are 2 underlying reasons why body hair is considered as the 3'rd additional donor source in hair transplantation.  The first reason is; body hair grafts, particularly chest hair, have a similar structure as beard grafts; they are thick and contain one or two hairs. As for the second reason; as the anagen phase of body hair is much shorter; body hair grows shorter. This being said; hair grafts obtained from the chest cannot be used in front hair restoration.
Patients have achieved natural, successful and satifactory results with 'Hair Transplantation' performed at Mediterranean Hair Transplant Clinic. If you are considering a hair transplant or would like to obtain more information on hair transplantation, do not hesitate to contact us.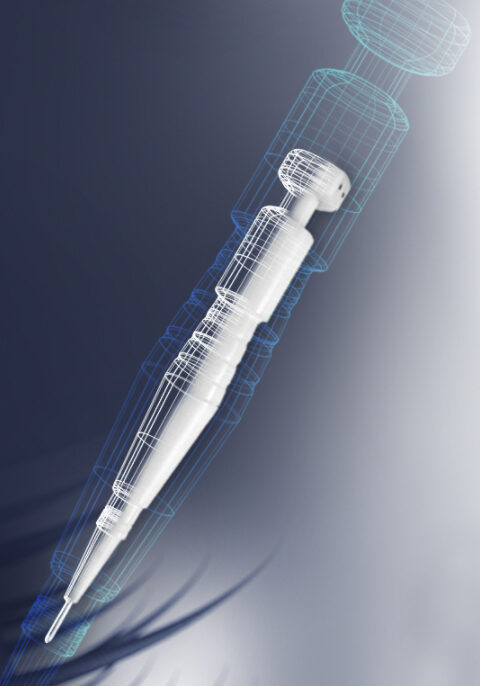 Would you like to receive detailed information?
Message us now to get a free quote!